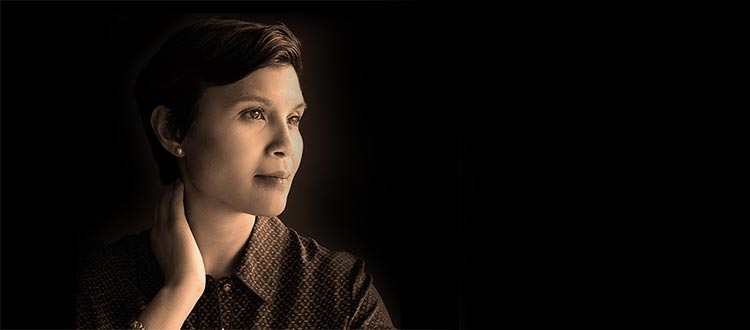 Fast Company Editor-in-Chief to MC the 2019 Positive Impact Summit
Stephanie Mehta will be the Master of Ceremonies at the much-anticipated 2019 Palladium Positive Impact Summit: Impact at Scale, taking place in New York City on 25th June.
As Editor-in-Chief of Fast Company, Stephanie is one of most influential women in journalism. Her experience as a business editor with a strong focus on technology will bring a fresh perspective to the challenges faced by organizations looking to scale their inclusive growth strategies.
"Fast Company has long been a chronicler of the intersection of business and social impact, and we're constantly on the lookout for companies and institutions that are deploying solutions that are innovative, scalable, and sustainable," Mehta says. "I am looking forward to spending the day digging into the most promising and cutting-edge ideas at the Positive Impact Summit and engaging with the compelling speakers Palladium has lined up."
Palladium CEO Christopher Hirst is equally enthusiastic. "We're thrilled to have Stephanie join us," he says. "Many of us are avid readers of Fast Company and have appreciated Stephanie's work from afar. With a global agenda, bringing our 2019 Summit to New York City is a huge opportunity for those who haven't been able to join us overseas in the past. I'm really looking forward to Stephanie's perspective on business, innovation, and leadership as she guides us through these conversations."
Before joining Fast Company, Stephanie was a Deputy Editor at Vanity Fair, where she headed up the brand's New Establishment Summit and Founders Fair conferences. Prior to that, Mehta was Editor of Bloomberg Live, where she was in charge of Bloomberg Media's conferences and summits. As Executive Editor at Fortune, she oversaw the publication's technology and Washington coverage.
Tickets are selling fast, but it's not too late to secure your seat. Register nowand don't miss out on your chance to join Stephanie Mehta, Dr. George Serafeim, and a host of experts as they share tools, approaches, and case studies that truly move the needle toward sustainable and inclusive growth.