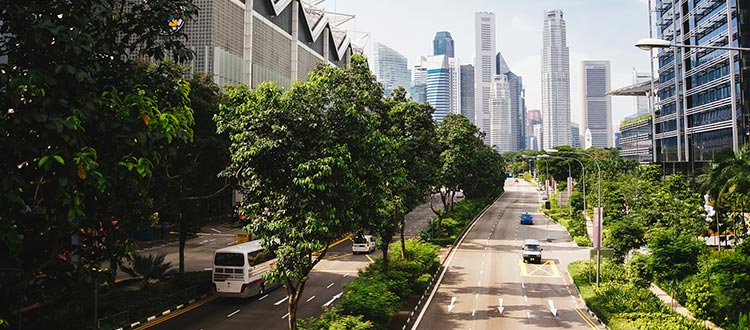 4 Steps to Achieve the Sustainability Commitments You've Already Announced
More and more companies are making public commitments to sustainability, but are they equipped to deliver? Christina Shim, Managing Director of Palladium's Commercial Innovation Practice, and moderator of the "Corporate Sustainability Commitments" webinar, explains what companies must do to reach their sustainability goals.
An increasing number of corporations are publicly announcing their sustainability and social impact goals, and taking steps to achieve them (such as making their supply chains more transparent, reducing greenhouse gas emissions, etc.). However, while these types of commitments are becoming almost commonplace, many companies are having difficulty delivering. According to Bain & Company, only 2% of corporate sustainability programs achieve their goals. The same study says that there are three key reasons for this: a lack of resources, competing priorities, and challenges with holding employees accountable. We've seen examples from Walmart to Disney to Target where leaders make very public commitments, but then aren't equipped to follow-through.
Of course, some companies are making significant progress towards their goals, and there is a lesson to be learned from each example. In a recent study, Palladium thought leader and Harvard Business School professor George Serafeim found evidence that companies who are able to make progress actually increase their valuation. What are these companies doing that others can strive to emulate?
Here are four steps companies can take to deliver on their sustainability commitments:
1. Identify your stakeholders
Who are the players? Sustainability goals can't just be the responsibility of an Impact or Sustainability Officer or siloed within one function. This includes external stakeholders as well, which is a common blind spot. Identify your consumers, supply chain actors, regulators, community, industry, and more – anyone who has a stake in your ability to deliver on your commitments.
When Novozymes launched its sustainability goals, it created an executive sustainability board that included each business function's Vice President. Each board member had direct responsibility for efforts towards the goals.
2. Map your ecosystem
Every company operates in an ecosystem – a complex network of people, cultures, processes, and (sometimes competing) interests. It's impossible to start towards a goal without understanding how your ecosystem is structured, and how all the players interact.
Patagonia is well-known for examining every step of its supply chain, and then going further. The company shares part of its profits with environmental and activist groups that are in the same ecosystem, helping protect the places Patagonia's customers care about and ensuring the sustainability of their business as a whole. Patagonia is transparent that they have a long way to go, but their efforts demonstrate an understanding of the ecosystem on which they depend, including the stakeholders within it.
3. Align your incentives
No sustainability goal can be reached if it doesn't create value for those contributing to it. After identifying all of your stakeholders, the next step is to align their incentives with your sustainability goals. What's in it for each of them? What are your employees' incentives for contributing and how are their roles aligned with the overarching corporate and impact goals?
Make reaching your goals a win-win-win for everyone involved – not only one or a handful of leaders within the organization.
4. Put sustainability at the core of your business
Traditionally, many companies' social or sustainability activities have comprised of donating money to a particular cause, such as building a school or sponsoring a soccer team. These philanthropic efforts can make a difference to recipients, but this short-term approach struggles to scale in scope and impact, and fails to create true sustainability. By embedding your sustainability goals within your core business strategy, you can create positive impact that endures.
Mars' newly launched cocoa sustainability strategy, Cocoa for Generations, is a great example. The plan lays out a pathway for cocoa-growing farmers and their communities to improve their incomes and living conditions, and to enhance child labour monitoring and forest safeguarding. Mars is backing this sustainability plan with $1 billion over ten years, an enormous dedication of resources that will also serve to make its business profitable and sustainable in the long-term – for generations.
By following these four steps, companies will be able to clearly identify which gaps exist, where resources should be focused, and how efficiencies can be found to achieve their sustainability goals.
On December 6th 2018, join Christina and industry panellists at the "Corporate Sustainability Commitments" webinar to learn more about how companies are working to keep their sustainability promises.